Today you can start improving your life just by listening to some of Patrick's "FREE STUFF".  It's a small collection of works he's created that have helped millions of people worldwide.
Private Coaching Sessions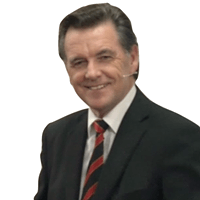 A private session with Patrick is like an explosion of energy that will wake you up and get you on the right course again. He doesn't waste time, he wants to get you feeling awesome and passionate again before the session ends. He's honest, brutally honest some say, funny, some describe him as a cross between Billy Connolly and Robin Williams. What you will end up with are real life skills that will propel your life to a place you want it to be. Face to Face, Telephone or Video Conferencing are all available. Book now as he has limited times.
" I have taken many courses before but nothing as good as this. I can't believe these techniques you share on this course. It was like being an intern watching you teach students in so many different ways."
" Just wanted to thank you Patrick for your expertise in re-engineering our online marketing systems. We are already seeing increases in leads and conversions. Look forward to working with you again soon "
" I can't thank you enough Patrick for all the work and help you have given me and my family. There is no way we would still be married if we hadn't come to see you. Even though it was a difficult time for all of us, you made us believe we could all be happy again, and we are. Thank you for everything. "
" Your Coaching course was very special. I learned so much more than from any other course. I really enjoyed the Hypnosis Segment and have introduced it to my clients with great success. Thank you again! "